Latest News
Posted on 17 November 2017
Sun Life Financial has pulled funding for a popular Toronto Public Library program that offers free passes for museums and attractions like the ROM, Toronto Zoo and Ontario Science Centre, leaving its future uncertain.The 10-year-old Museum and ...
Posted on 16 November 2017
If you were told there was a way to boost your income in retirement by 50% it would no doubt get your attention. It certainly got my attention, in a paper in a recent issue of the Journal of Retirement. The paper was co-authored by ...
Posted on 16 November 2017
In 1998, Ann bought a one-bedroom condo in the Kitsilano area of Vancouver. Gainfully employed at a printing company, she found the monthly mortgage payments were within her budget (Ann and others quoted in this story asked that Maclean's ...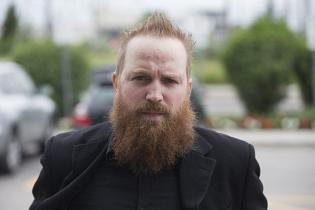 Posted on 15 November 2017
The Crown has withdrawn a manslaughter charge against the driver who ran over a man to save a woman who was allegedly being attacked.Anthony Kiss ran down Dario Romero with his car on June 7 when he saw Alicia Aquino being attacked with a knife ...
Personal Finance
Personal Finance
Posted on 10 November 2017
(NC) Are you stressed about money? Being in control of your spending is one way of reducing stress in your life. According to Statistics Canada, most of us are burdened with high levels of household debt. Simply put, too many people are spending...
Real Estate
Real Estate
Posted on 18 October 2017
Having a beautiful home in an exquisite environment is not a most suitable reason for buyers to show interest, it could contain an item or two that happens to scare the pants off anyone who walks through your door. That might not really be an issue if you don't like guests, but it could very wel...
Environment & Economy
Environment & Economy
Posted on 25 July 2017
(NC) Whether you plan a summer escape to a cottage, cabin or trailer, fire safety officials are urging all Canadians to start the season with a thorough check of smoke and carbon monoxide alarms.Help ensure an incident-free vacation by following this checklist:• On opening day, check the age of yo...