Latest News
Posted on 27 March 2020
On March 22, Prime Minister Justin Trudeau addressed Canadians, urging all citizens to practice social distancing and other best-health practices in the face of the growing COVID-19 pandemic. The Prime Minister also made reference to learning ...
Posted on 21 March 2020
Toronto Mayor John Tory has announced a 60-day grace period for City of Toronto residents and businesses on city-related payments due to the novel coronavirus pandemic. The deferral is retroactive to March 16 and would cover property taxes, wa ...
Posted on 21 March 2020
The City of Toronto announced 128 confirmed coronavirus cases with 11 individuals currently hospitalized, as of Thursday afternoon. There are still 11 cases of community transmission in the city that are under investigation. While most have cont ...
Posted on 18 March 2020
TORONTO -- The City of Toronto is stepping up its COVID-19 response on the heels of an emergency declaration by the province. Fire Chief Matthew Pegg, who is leading the city's emergency response, said the city is scaling back or changing ...
Personal Finance
Personal Finance
Posted on 29 November 2019
(NC) The end of year often comes with money stresses – and if you've been procrastinating about financial decisions in 2019 and now feel the new year rushing at you, you're not alone. It's not unusual to put things off, even ...
Real Estate
Real Estate
Posted on 21 September 2019
Home improvement, repairs, and renovations are always a significant investment and a basement renovation can be one of the least expensive ways to add more space to your home. However, this kind of major renovation can be an inviting target for fraudsters who are planning on swindling homeow...
Environment & Economy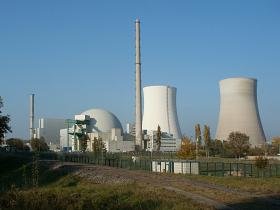 Posted on 07 December 2019
Environment & Economy
Posted on 07 December 2019
Minneapolis, MN - An environmental group says it plans to sue the Minnesota D-N-R for failing to protect Canada lynx from trappers. The Center for Biological Diversity filed notice they will sue the agency to try and force the state to follow the Endangered Species Act, claiming the state ...