Latest News
Posted on 22 March 2018
(NC) Today's seniors can expect to keep most, if not all, of their teeth as they age thanks to healthier lifestyles and advances in oral and medical care. But keeping those natural teeth healthy can be a challenge. Restricted mobility, cognit ...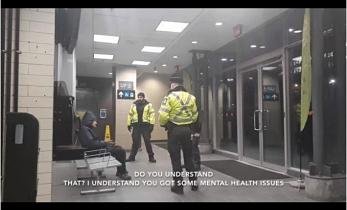 Posted on 21 March 2018
The conduct of transit officers is coming under scrutiny again after GO Transit constables were filmed arresting a man who may have been suffering from mental health issues. A cellphone video posted online Tuesday by journalist and activist D ...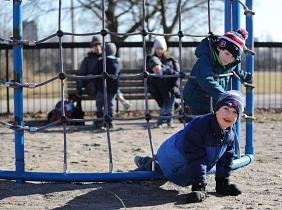 Posted on 21 March 2018
It's not the kind of picnic scene most parents imagine.Picture it: A 6-year-old's jacket spread on the floor of the boys' bathroom in a school basement. Lunch containers, abandoned crusts and blobs of ketchup are scattered around. Rambunc ...
Posted on 14 March 2018
A self-represented accused killer is laying out for a Toronto jury the possibility his DNA was either innocently transferred or planted under the fingernails of the victim's right hand."It's important to know DNA is not transferred only ...
Personal Finance
Personal Finance
Posted on 08 January 2018
TORONTO - Five things to watch for in the Canadian business world in the coming week:
Bank of Canada reveals business outlookThe central bank's quarterly survey of companies is released on Monday, and will hopefully provide a clearer picture of Ca...
Real Estate
Real Estate
Posted on 06 February 2018
The Real Estate Board of Greater Vancouver says demand continues to be high for condominiums and townhomes in the region, but less so for detached properties.The board says 1,818 homes sold in January — up 19.4 per cent from the same time last year, but down 9.8 per cent from December 2...
Environment & Economy
Environment & Economy
Posted on 25 July 2017
(NC) Whether you plan a summer escape to a cottage, cabin or trailer, fire safety officials are urging all Canadians to start the season with a thorough check of smoke and carbon monoxide alarms.Help ensure an incident-free vacation by following this checklist:• On opening day, check the age of yo...