Latest News
Posted on 22 May 2019
Restaurant Brands International, the parent company of Burger King, Popeyes Louisiana Kitchen, and Tim Hortons, plans to surpass 40,000 locations globally in the next eight to 10 years, increasing its store count by 55% in a move to become one of ...
Posted on 22 May 2019
Try to spot the number of ridiculous items in the following sentence. The Toronto Star's Nicholas Keung writes: "The Liberal government has killed a controversial Harper-era initiative that did not afford all refugees the same rights and i ...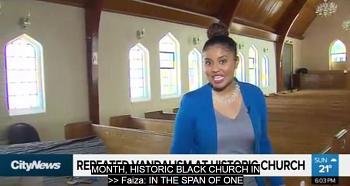 Posted on 22 May 2019
TORONTO (680 NEWS) — A historic Black church in downtown Toronto has been reportedly vandalized three times over the past month. First Baptist Church Toronto near Dundas and Spadina tells CityNews the first incident happened back on April ...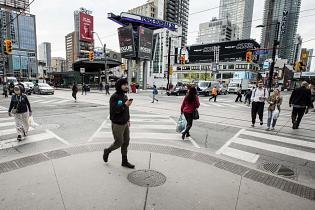 Posted on 22 May 2019
A strip of the busiest pedestrian street in Canada is being considered for a makeover, courtesy of some aging sewer pipes. The water mains under downtown Yonge St. need to be replaced, meaning the street has to be dug up, and the city wants to ...
Personal Finance
Personal Finance
Posted on 18 April 2019
Q: I'm 81, single, female, with around $265,000 in a RRIF (invested in two different financial institutions, both mutual funds). My withdrawal is about $12,000 a year. How can I minimize tax payable (by ...
Real Estate
Real Estate
Posted on 11 April 2019
The Toronto business bills itself as an "international investment training company," promising to make its clients rich using a "unique, uncommon" approach to investing. But a Global News investigation has found the company, 1PLUS12, is currently facing two lawsuits totaling $6....
Environment & Economy
Environment & Economy
Posted on 19 April 2019
In October of 2018, the Supreme Court of Canada ruled on a contentious case involving the Mikisew Cree. This dispute stemmed from the Harper government's introduction of two omnibus bills dating back to 2012. These bills proposed changes to Canada's environmental protection and regulatory ...