Terry Harron
Rider Levett Bucknall Promotes Terry Harron to Principal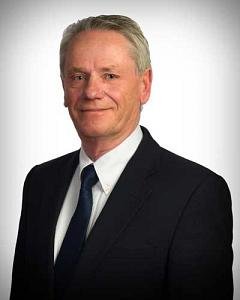 Terry Harron has been promoted to the position of Principal and leads the Toronto office of Rider Levett Bucknall (RLB), overseeing all Canadian operations. He has a Professional Quantity Surveyor (PQS) designation, as bestowed by the Canadian Institute of Quantity Surveyors. Terry brings over 40 years of experience leading some of Canada's largest contracting and construction management companies.
Terry Harron has extensive experience preparing cost plans for construction projects throughout the planning and design process, with expertise in providing meaningful and reliable cost input at the feasibility stage of projects. He has been seconded in a project management role during construction stages. Terry is a seasoned professional with wide-ranging experience in cost management and cost control, particularly in large-scale and complex construction projects.
About RLB: With a network that covers the globe and a heritage spanning over two centuries, RLB is a leading independent organization in cost management and quantity surveying, project management and advisory services. We continue this successful legacy with our dedication to the value, quality and sustainability of the built environment. Our innovative thinking, global reach, and flawless execution push the boundaries. Taking ambitious projects from an idea to reality.RLB has been voted the number one global cost consultant partner for the fourth consecutive year in the World Architecture 100 Survey 2016 to 2019.