Toronto mayor gives Raptors star Kawhi Leonard key to city

Toronto Mayor John Tory tried to woo Kawhi Leonard by presenting him with the key to the city.
But the Raptors star and MVP of the NBA Finals said he wasn't thinking about his longterm future on Monday. A master of living in the moment, he preferred to soak up the celebrations.
"I'm enjoying this," Leonard said, his young daughter — dressed in purple Raptors tee and red ballerina skirt — at his feet. "It's not time to stress. It's still time to have some fun. I've just been enjoying my experience."
Tory presented to key at the Raptors NBA championship celebration at Nathan Philip Square, the culmination of the team's parade.
"You are family, you are one of us, this city and this country love you and we look forward to seeing you and the whole team back to do this again next year," Tory said in the rally at City Hall.
Fans chanted "MVP!" when Leonard — wearing dark sunglasses and a New Balance shirt with the slogan "Board Man Gets Paid" — was introduced. As Tory spoke about him, they bellowed "Stay, stay, stay."
Leonard is expected to decline a player option on his contract for next season and become a free agent. He can start negotiating with teams on June 30 at 6 p.m. ET, and has been linked in rumours to the L.A. Clippers. The 27-year-old Los Angeles native has kept his cards close to his chest.
"When it's that time and it's time to sit down, me and my group is going to sit down with each other. And lay it all out," he said.
Raptors centre Serge Ibaka spent time with Leonard in Las Vegas and L.A. after Thursday's Game 6 of the Finals.
"Whether he re-signs or not, he's just so happy and excited," Ibaka said. "He's really happy, he's really happy. I've been talking with him a lot during the season and in the playoffs, but after we won, I can see the man is happy. That's the most important, because we play this sport because we want to enjoy and have fun and be happy and be somewhere people love you. I'm sure he feels that people here love him, and after this moment, that's the most important."
The Raptors can offer Leonard a five-year extension worth about US$190 million, while other teams can offer only four years for about US$140 million.
Earlier, with the help of Raptors point guard Kyle Lowry, fans along the parade route were voicing what they hope Leonard decides as he approaches free agency.
The crowd was chanting "one more year" as the double-decker bus carrying Leonard, Lowry and others slowly makes its way toward Nathan Phillips Square.
When Lowry held out five fingers, the crowd started shouting "five more years."
Leonard, who won the Larry O'Brien Trophy and MVP of the Finals in 2014 with San Antonio, called the parade a "great experience."
"This is what the season's about. Winning an NBA championship. Everybody gets to come out that played a part," Leonard said.
He marvelled at the estimated two million people that had the team busses travelling along the parade route at a snail's pace. The parade came to a standstill numerous time.
"Yeah, man — it was crazy. My last parade, the experience wasn't like this with all these people," he said. "It was crazy, it was crazy."
Leonard's season was a massive success after he played just nine games with San Antonio last year due to a serious quadriceps injury.
"I expected to win a championship. But I (expect that) every year," Leonard said. "It's just great to reach our expectations as a team. We had everybody on the same page and wanting the same goal. And we made it happen."
While there was plenty of fan angst about how Leonard would feel about living in Canada, particularly through the harsh weather, he had kind words for the city and country on Monday.
"It was a good experience, experiencing mother nature, all four seasons," Leonard said. "Man, it was a great experience. Everybody off the court was great. The fans. Just meeting people in Canada. It's been fun."
Lowry clutched the Larry O'Brien Trophy. It was a long time coming.
"That's why I'm holding it so long, exactly why," said the point guard, who had his young sons Karter and Kameron with him.
He wore a game-worn purple Damon Stoudamire jersey because "He was the first player drafted here, it was kind of a remembrance how long it took the start of a great franchise."
Ibaka said Monday's parade was a dream come true.
"When I was young I used to watch this on TV, and I was like 'Man, I would love to be there one day.' And look here I am now here. I'm just so thankful and I'm living my dream man," he said.
With the Raptors historic post-season run stretching on through the middle of June, Leonard doesn't have much time to make a decision. He's not worried.
"I'm going to take the right time. You don't need too many days to figure it out," he said. "And we'll see. We'll see what happens. Once that time comes, then we'll all lay the pros and cons out."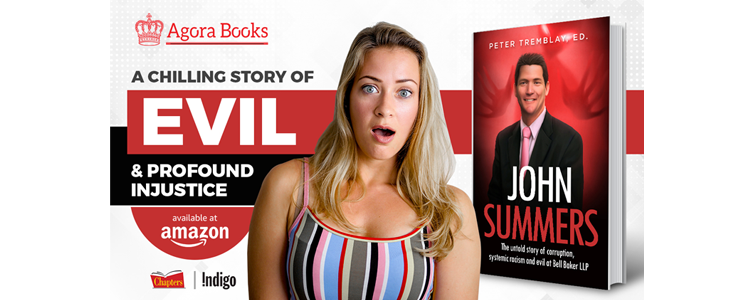 ---