This Toronto couple quit their New York finance jobs and moved back home to start a pasture-raised meat subscription service. Here's what happened

In October 2019, Charlie Iscoe and Laya Bail, originally from Toronto, quit their finance and marketing jobs in New York City. They bought plane tickets for a trip around the world, hoping to be inspired along the way. They made stops in South America, Australia, New Zealand, Japan and Europe, but didn't conceive of their new business idea until Covid forced them back to Canada. While living on a farm in Creemore, where Laya's parents live, they began researching the meat industry, and how they could logistically start a business supplying and delivering sustainable meat. In July 2020, they opened Sunday Farms to family and friends and have been growing through referrals and word of mouth ever since.
Charlie: As a business student at Ivey, getting a job in finance in New York meant everything. So, when I landed my first job at J.P. Morgan in NYC in 2009, I thought I had made it. What I got instead was 100-hour work weeks and a social life that seemed like a distant, sleep-deprived memory. Two years in, the dog-eat-dog world of investing followed, where the hours weren't much better. Like so many of my Type-A peers, I was living what I later came to learn was the "deferred life plan": work hard now, enjoy life later.
Laya: I was always drawn to New York. My dad grew up in Brooklyn so I felt connected to the city. After graduating from McGill, I got my chance. I was accepted to a fashion marketing program at Parsons and moved into a questionable apartment in Alphabet City. From there, I worked my way into the world of luxury fashion. At first, my life closely resembled The Devil Wears Prada, and I wasn't Meryl Streep. But after some time, I progressed from coffee runner to being the person in charge of launching marketing campaigns for exciting global brands.
Charlie: Torontonians in New York have a way of finding each other. I met Laya through a mutual friend and, after a year of pursuing her, convinced her to go to dinner with me. We immediately formed a connection over good food. Five years later, I proposed over some homemade osso buco. We talked about leaving everything behind and travelling the world before the responsibilities of parenthood set in—but those were just fantasies. Towards the end of 2019, I came home and told Laya that I had just finished my last day at work—I quit. At first, she was in shock, but by morning, we had pulled out a giant laminated map and started drawing lines across oceans and continents, figuring out where our journey might take us.
Laya: We prioritized countries known for their cuisine and natural beauty. That's how a four-day trek through the Peruvian Andes became the first item on our list. There was no better way to disconnect than being off the grid. What I remember most about that trip was the deep respect our local guides had for Mother Earth, who they called Pachamama. When it came time to eat, they explained what made each ingredient so special. Argentina was the next stop, where beef is like a religion. In New Zealand, we grilled grass-fed lamb chops off the back of our camper van, and in Japan we started the day with wild fish caught just hours before. With each stop, it was impossible to miss the incredible work and respect for quality agriculture that went into good food.
Charlie: In March 2020, Covid made its way to Europe, where we were at the time. With borders everywhere rapidly closing, we raced back to New York, which was quickly becoming the epicentre of the pandemic. We quickly loaded everything into a U-Haul and unceremoniously left New York. Holding back tears, I told Laya that I loved her and then drove 11 hours straight to her parents' farm near Creemore. Our journey around the world was over, and we had no idea what was next.
Laya: I loved our life in New York and leaving broke my heart. What was worse, we had left to travel in search of answers. Now that our trip was over, we felt no closer to finding them. We decided to ride out Covid on the farm and think about what to do next. After a few weeks of working in the garden and eating off the land, we were dumbfounded to realize the same passionate agriculture that we spent months chasing around the globe was literally in our backyard all along.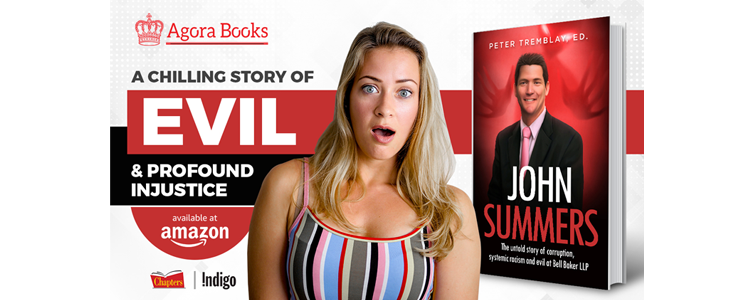 ---