Toronto developer purchases old RBC building

The building that once housed Royal Bank of Canada operations in downtown Belleville has been sold to a prominent developer from Toronto.
Joe Shunock of Ekort Realty confirmed this weekend that the vacant facility has been bought by Nick DiDonato, President, and CEO of Liberty Entertainment Group, which owns plenty of restaurant and bar businesses in the Greater Toronto region, along with the historic Casa Loma.
Shunock said Ekort has a "firm and binding offer" on the building that is due to close at the end of the month, which he noted has now been sold twice.
"It's been on the market for a few months and there's been a fair bit of interest," he said.
"(DiDonato) is a very strong buyer who seems pretty high on the area. He owns some property in (Prince Edward) County and has some interesting ideas."
DiDonato stated that he is looking forward to putting his mark on Belleville and helping the revival and "gentrification" of downtown.
He said there have been many challenges associated with the COVID-19 pandemic in the hospitality industry, but from them, opportunities have arisen to expand his reach, primarily in smaller areas such as Belleville.
"I've been looking at Belleville and looking at how the city has invested millions of dollars into the downtown historic core and I believe that their vision is a good one," DiDonato explained.
"The building lends itself to so many possibilities, either from a hospitality perspective or commercial perspective and the opportunity to build some more (residential) apartments in the building itself based on the high ceilings and so on."
DiDonato noted the building is in a "perfect location" on a corner lot in the downtown for a high-end venue such as a restaurant, café, or event space and greater access to essential needs.
"It's got a great sense of arrival and presence on the street. There's lots of parking in the area and there's also this drive to bring back the historic district," he said, which has been done by many municipalities across the country.
This space, whatever it may be transformed into, would play well into a period of time such as Christmas, DiDonato noted, where people might rather walk around to eat, and shop as opposed to driving.
With the pandemic situation playing a big factor, large urban centres such as Toronto and the surrounding areas have become breeding grounds for virus cases at times over the last 10 months.
This, DiDonato said has led to people's perspectives changing on how they work and live, which opens the door for the encouragement of boosting Belleville's population.
"There's going to be a lot of people who work in Toronto who will be able to make Belleville or the surrounding area their home as well," DiDonato stated, saying they can work from home and not have to make a daily commute.
"I'm looking at the opportunity for people to spread out from the Toronto location, live in proximity to Belleville, and still work from Toronto."
As a result, this will lead to a bigger demand for something such as an entertainment venue or a quaint living space to reside in, he said.
"I believe there's going to be more people who will want to live in the Belleville area with larger homes and more property as opposed to a 500 sq. ft condo in downtown Toronto. Then, they will be able to access the Belleville Downtown District for some of their entertainment."
If there is room to build apartment space in that building, DiDonato said that would be a rare gem for a city the size of Belleville to have in the core.
As for the building itself, DiDonato said as commanding as it may look from the outside, it is not as big on the inside, at only 5,000 sq. ft, so it wouldn't be a huge undertaking to renovate the space.
"What it is, is it's iconic. It's a statement in the centre of the historic district which says there's a reason to come here."
DiDonato told InQuinte.ca that his group is initially focused on how to maximize the space and develop two floors to the building that previously only used one floor.
From that point, he said it's about determining if apartments/condos are financially feasible in the area, and searching for the right commercial operator.
He added there are no plans to change the exterior of the building, which he said was one of the reasons it was so attractive to him.
DiDonato is not the only big city developer interested in modernizing the downtown.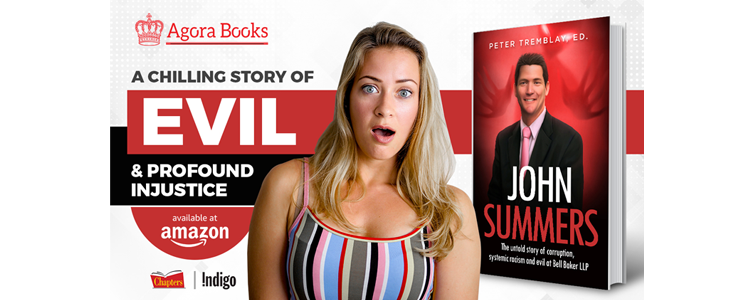 ---