Peter Vavaroutsos
Rider Levett Bucknall Promotes Peter Vavaroutsos to Associate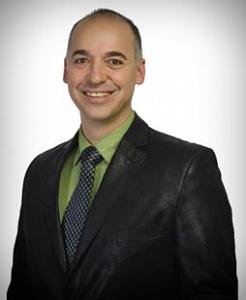 Rider Levett Bucknall Promotes Peter Vavaroutsos to Associate
Peter Vavaroutsos has been promoted to the position of Associate as part of the leadership team for the Toronto office of Rider Levett Bucknall (RLB). He has a Professional Quantity Surveyor (PQS) designation, as bestowed by the Canadian Institute of Quantity Surveyors. Peter has over 22 years of experience in the construction industry as a Mechanical Cost Estimator, Quantity Surveyor and Project Manager; having worked as both client representative and contractor.
Peter possesses extensive knowledge with all aspects of design and construction cost. He has participated in the delivery of planning, new construction, renovations, upgrade and redevelopment projects spanning a broad spectrum of facility and infrastructure types.
As an Associate with RLB, Peter leads our team in coordinating all cost estimating services, overseeing all project deliverables, and provides final review and sign-off on cost reports for quality assurance. His mechanical and electrical aptitude combined with his overall construction knowledge is a great addition to the RLB management team.
About RLB: With a network that covers the globe and a heritage spanning over two centuries, RLB is a leading independent organization in cost management and quantity surveying, project management and advisory services. We continue this successful legacy with our dedication to the value, quality and sustainability of the built environment. Our innovative thinking, global reach, and flawless execution push the boundaries. Taking ambitious projects from an idea to reality.
Connect with Peter on LinkedIn