Election: Ontario Trillium Party Leader Presents Fresh Ideas in Newmarket - Aurora

It's not about the Trillium Party being the "best party", It's not about how important I am, or how important the people I associate with are. It's about YOU and YOUR FAMILY. This is my home. My wife, Cheryl, and I chose to live here for the last thirty years. Shopping here, complaining about the 404 traffic, and objecting to all the "wrong roads" being paved when the "right roads" were being neglected.
I am as grassroots as the come.
I know what it's like to have to say no, when invited out for an evening with friends, because I wouldn't be able to afford to pick up my share of the tab. What it's like to have a bit of rust on my car, but have to hold on to it for "just 1 more year…again"; and be worried when my mortgage payment and insurance have to be paid in the same month.
But, my wife and I have stepped up and met adversity head on and beat it down. I love standing up to bullies-- bureaucratic, mental and physical. I don't back down and have almost always done what I felt was right. I want to do that for you, the amazing families of Newmarket – Aurora. I want to stand up to all these MPP's who think they have no choice but to bow to their Party Leaders whims for fear of being sanctioned or punished.
I have worked with major political parties for over a quarter of a century, always trying to change it from within. I now know … it simply can't be done! We have over thirty years of debt-ridden government to prove that. The only way to change this mess is from the outside. We have to grab this political beast by the horns and make this "abuse" we call government, submit to the democratic process of allowing free votes. Your representative should … MUST vote for any legislation that reflect the will of his or her constituents. Isn't that why you elect them?
I could go on touting up a padded "for show" resume. But a simple fact is this, if you want to judge what a person will do check out what they have done. It's about character. It's about not quitting when you don't get what you want. It's about not being afraid to demand what we deserve, and never stepping aside against a bully or tyrant, even if that bully or tyrant is called a Party Whip or Leader of the Party.
Votes by the numbers
You will be shocked at how few people control your future as an Ontarian. The simple reason is this….you choose not to! If not you, then your neighbour. Here's why. Only 40% of eligible voters actually vote. So, if this was a room of 10 people, this is how it works.
4 people will vote. 6 people will stay at home
1 of those 4 people will vote for blue team, simply because they always have. 1 person will vote for red team (approx.) simply because they always have.
The 2 remaining voters will split their vote up between the red, blue, and orange team. Approximately 1 of these votes will go toward the winning team, and the other vote will be divided among the 2 losing teams
Conclusion – 10 people's lives will be decided by 1.5 people out of 10.
WE NEED TO ACTIVATE THE 6 OTHER PEOPLE IN THE ROOM TO GET OFF THEIR DUFFS AND SHOW THEM THAT YOU COUNT AND WON'T BE IGNORED ANYMORE! JUST 4 MORE PEOPLE VOTING CAN MAKE ALL THE DIFFERENCE.
I ask this of you…..Take ONE hour of ONE day out of 4 years, and vote for Something Different, Something Better. Vote for Bob Yaciuk, Leader of the Trillium Party of Ontario and a 30+ year resident of Newmarket-Aurora
I will prove that ONE man will make a difference in Queen's Park, by forcing them to support good policy or be exposed when they don't stand up and vote for a bill that they said they would. I will introduce that bill and make sure they don't hide in their offices when the tough votes are asked for.
That is my word, and my promise.
This is my home and I will earn the right to have your support every day at Queen's Park when elected.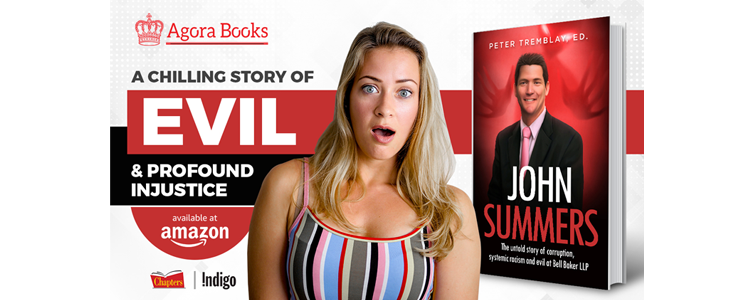 ---