5 Reasons Hudson's Bay should be establishing a Canadian version of U.S. retailer Amazon

Once the pride of Canada's retail community, the Hudson's Bay is facing financial crisis due to the effect of the global pandemic. The department store has been an iconic brand for Canadians with over 80 stores scattered in seven provinces.
However, the brand is facing dark times as they announced the closure of one of their flagship stores in Winnipeg early this month. The iconic, six-story, 6,100-square-metre store will be closed by February next year, in response to the difficulties brick-and-mortar stores are facing during these times.
A spokesperson for Hudson's Bay Company (HBC) said the closure is due to a rapid change in consumer behaviour and the retail industry at large, adding that they "are committed to treating every associate with respect and fairness through this process."
The retail industry has evolved over the years and for a lot of traditional brick-and-mortar businesses like Hudson's Bay, failure to establish an online presence would mean extinction. In the first few quarters of 2020, about 52% of consumers are now choosing to shop online and lockdown measures have left traditional retailers struggling to stay afloat.
A lawsuit was recently filed against HBC in Quebec Superior Court over failure to pay up more than $3.5 million in rent and other fees at five of its Quebec store locations.
President and CEO of HBC Properties and Investment, Ian Putnam, blamed their inability to pay their rent to the "dramatic impact" of COVID-19 on the retail outlet. However, the real problem here is the company's stodgy thinking and reluctance to build a strong digital presence like their American competitors—such as Walmart and Amazon.
Amazon has built an amazing e-commerce model that has made them one of the most successful retail company in the world. Despite being a household name in Canada, HBC is struggling to stay in business. Here are some reasons why the company should be creating a Canadian version of Amazon.
1. Reach out to more people
Brick-and-mortar businesses are limited to a physical store which means only people within a certain geographical area can find you. With a strong digital presence, Hudson's Bay can build a customer base of millions of shoppers from across Canada and other neighbouring countries without the need to visit their store.
This would expose their products and services to an unlimited number of people and continuously drive revenue regardless of lockdown or social distancing methods.
Hudson's Bay has continued to witness a steep decline in revenue since 2010 while Amazon—who owns nearly half of the US e-commerce market share—recorded over $75 billion in Q1 2020 sales revenue.
If HBC can build a strong online community of Canadian shoppers using the right digital strategy, they are bound to see their revenue fortunes change drastically.
2. Reduce operational cost
One major advantage of owning an e-commerce store is the ability to cut down on a lot of operational expenses that are a bane for many brick-and-mortar stores. Overhead costs such as rent and utilities, office supplies, store furniture and staff wages are drastically reduced.
With HBC is struggling to pay for its store spaces due to poor revenue and high operational cost, moving online would eliminate all of these challenges.
For example, receiving and processing orders online reduces the amount of customer service staff needed. Numerous online service providers can help automate activities such as billing, order fulfilment and shipping.
Additionally, larger retailers like HBC can offer a wide range of products without making any additional investment into inventory by taking advantage of dropshippers like Amazon does.
3. Round the clock services
Amazon, like many other e-commerce stores, is winning the battle for shoppers due to their 24-hour services. Brick-and-mortar stores like HBC are only open to customers within specific hours of the day and this can drastically affect sales.
Building an online presence would allow customers to purchase products and place orders at any time—whether weekends, late at night, public holidays, or regular business days.
Even if you still offer traditional offline services, having an online presence allows you to continually generate leads and make sales while your stores are closed. Many shoppers make their research on products they want to purchase at the end of the day when most brick-and-mortar stores are closed.
4. Better customer support
Canada already has over 34 million internet users and allowing customers the ability to view necessary information about a product, place orders and lay complaints from their smart devices without having to visit a physical store is influential in winning the retail war.
In 2019, Amazon recorded over 150.6 million users accessing its mobile app and for HBC, this should be a major pointer to a tilt in customer behaviour.
With a strong online presence, retail stores can now provide customers with enough information to make the right buying decision and get the necessary support without having to wait for an extended period—with 24/7 chatbots and social media customer support pages.
Now, merchants can save time handling common customer complaints and can focus on revenue-generating activities.
5. Improve customer loyalty and retention
Today, many businesses of all sizes are building an online presence to ensure that they stay visible to their customers. Failure to build an effective online presence would mean you losing customers to competitors and e-commerce stores like Amazon, who capitalizes on this.
The number of online shoppers is expected to surpass 2 billion in 2020—which is more than 25% of the global population. In 2018, the total spending of Canadian online shoppers was over $57 billion with nearly 85% of internet users buying goods or services online.
If you're still stuck on exclusively brick-and-mortar locations, you would be missing out on the opportunity to tap into that customer base and make your business more competitive.
Customers now expect retail outlets to have an online presence and it allows you to build a solid relationship with them via promotional offers, newsletters, and blogs.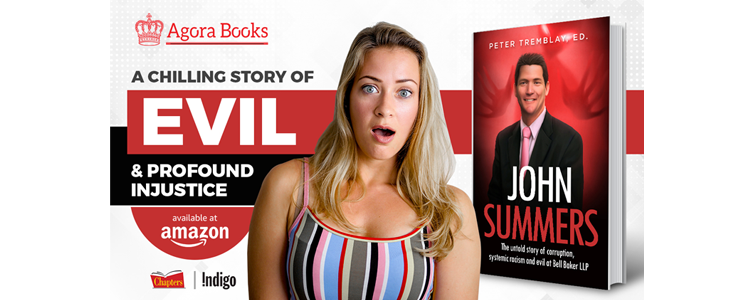 ---