3 Injured in Triple Shooting in Don Mills Area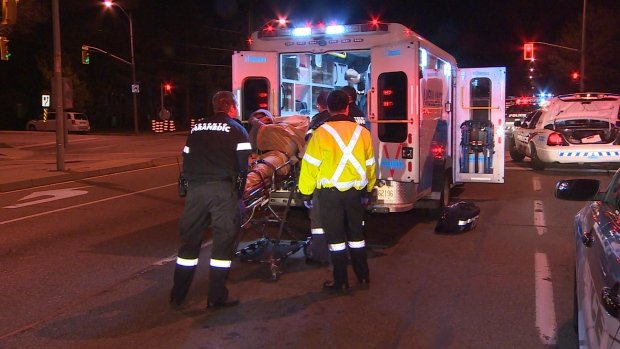 A triple shooting in the Don Mills area late Sunday night left three people with non-life threatening injuries.
Police say at least two of the victims were in a vehicle when they were shot just after 11 p.m near the intersection of Don Mills Road and York Mills Road.
A third victim was found nearby, close to Graydon Hall Drive and York Mills Road.
One of the victims was shot in the leg.
Police believe that a suspect in the shooting was driving a white minivan, and sent out a tweet last night asking anyone who witnessed the shooting or saw the van in the area to contact them.
Read More..