Buying a house: What happens after your offer is accepted?

It may have taken months, or maybe years, of preparation. But you've finally saved up a down payment, zeroed in on your dream home and made an offer. Now the sellers have accepted and you've settled on a closing date. Soon, your new home will be yours.
So what's left to do?
Celebrate – then get ready to do some more work. Once the seller accepts your offer, it's time to prepare for the closing date. There will be more expenses to prepare for and more experts to work with. Here's what to expect.
Do you need a lawyer when you buy a house?
The first step in the process is for the deal to become "firm." This happens when you and the seller meet all the conditions of sale (if there are any) by the stated deadlines. A firm offer is a legally binding contract.
Up to this point, you've spent most of your time working with your realtor. Now your lawyer and lender come in.
 "A lawyer makes sure you get everything you bargained for," Nathaniel Brettle, a real estate lawyer at Malo, Pilley and Lehman in Toronto, says.
If you don't already have a lawyer, Brettle suggests asking your realtor for referrals. Use recommendations from friends and family as a starting point – not the final word.
 "It's best to meet with any prospective lawyer," he says. "Or at least make a phone call. And shop around."
What can keep your house purchase deal from closing?
Your lawyer will begin a title search. They will scan your province's land-registry records for roadblocks that could keep your deal from closing. Roadblocks might include things like:
liens (claims against the property due to the previous owners' unpaid debts),
unpaid mortgages or
zoning issues.
"There could be a mortgage on the home, for example," Brettle says. "Your lawyer will tell the seller's lawyer that the seller must pay off that mortgage. And prove they've done it before closing."
What is title insurance?
Your lawyer will also set you up with title insurance. This helps protect you from issues that could threaten your ownership. For example, there may be:
liens or other debts that didn't show up in a title search,
survey errors such as a miscalculated lot line, or
adjustments if, say, part of your garage turns out to be on your neighbour's land.
How much does title insurance cost?
For this coverage, you'll pay a one-time fee that's tied to your home's value and varies by province. For example, you might pay:
$225 for a home selling for under $1 million in Vancouver,
under $300 for a home up to $500,000 in Halifax, or,
as much as $1,200 for a $1-million property in Toronto.
Do you need to talk to your bank or mortgage broker?
You'll need to meet with your bank or mortgage broker. In that meeting, you'll arrange your mortgage so that money moves to your lawyer's account. From there, your money will transfer to the seller on closing day. If you were pre-approved for a mortgage, check that the pre-approval is still valid. If not, you'll need to be re-approved.
Jump on this early, as it's a multi-step process.
"[Your lawyer gets] the mortgage instructions from the bank and puts together a mortgage. Then you have to come in and sign the documents," Brettle explains. "The lawyer sends those documents back to the bank. Then the bank's underwriters look over everything again and may send further conditions back to the lawyer." At best, the process can take several days.
Do you need to talk to your advisor?
Your mortgage lender may offer mortgage insurance. But before you buy, speak with an advisor about mortgage protection insurance.
Mortgage protection is a combination of term life insurance and critical illness insurance that you may find more valuable. Mortgage protection can help reassure you that your family will be able to pay the mortgage if something happens to you.
Why do you need a home inspection?
If you didn't get a home inspection before, now is a good time to do so. A home inspection from a professional helps ensure all is well before you close. This is an especially good idea if the home you're buying is older or is renovated. A home inspector will look at things like:
the foundation,
furnace and
other important features of your new house.
"Home inspectors are essential," says Ken Clark, broker/owner at ACT Realty  in Winnipeg. "Their reports tell you things like how to service the furnace. Or, how to be careful about downspouts and drainage."
An inspection can cost around $400. And Clark sees a professional home inspection as money well spent. "For example, the inspector uses a mirror mounted on what's essentially a selfie stick to look under the furnace's heat exchanger. This helps determine the state of the entire furnace," he says.
What are 3 important things to do before closing a house deal?
See if anything needs fixing. In the weeks before closing, you may have a few chances to visit your new home. This is a good time to do things like measure the windows for drapes. Take full advantage of these opportunities. "Check out the home while you're there," Brettle advises. "If anything is broken, you can address it before closing. It can be tough to get sellers to compensate you after the deal is final."
Book a mover.  Can you can get by with a rented truck and a few friends? Or do you need to call in the pros? If you're moving at a popular time (like July 1 in Quebec), you'll want to book your mover far in advance.
Get insurance. This is also the time to confirm that you have home insurance. You'll need proof of insurance to finalize your mortgage and close your deal.
What happens on closing day?
On closing day, your lawyer transfers your mortgage funds and down payment to the seller. They also register the deed in your name. The deed is the legal ownership document for your home. Registering the deed transfers title (the legal term for ownership) from the previous owner to you.
You'll also pay your lawyer's closing costs. These may include your province's land-transfer tax, legal fees and adjustments. (See "Your closing checklist" below.) Once all that's firmed up, you can take a deep breath. You finally get the keys.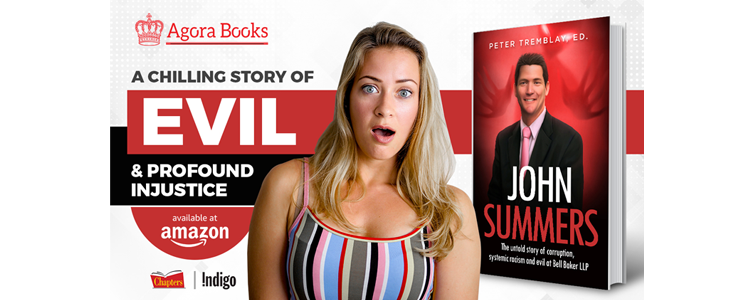 ---