John Summers: Ottawa lawyer shows how evil the profession has become in Ontario

The Psychopath Next Door from Adriaan Bakker on Vimeo.
Can a lawyer in the province of Ontario be anonymously hired by psychopaths or sadistic clandestine-operating groups to perpetrate or perpetuate hideous acts of domestic violence against marginalized people which leads to premature death of the victimized individual?
Can such a lawyer also be empowered by clandestine interests to orchestrate collusions with a clique of justices from the same alma mater to throw the administration of justice into disrepute?
Thanks to an apparent lack of ethical oversight by the
Law Society of Upper Canada
(now the Law Society of Ontario) and corresponding corruption with judicial councils, Peter Tremblay shows us how the legal profession in Ontario has apparently run amok.
Find out how the Law Society of Upper Canada emboldened one particular lawyer to boast about the hundreds of dollars per hour he apparently collected over a multi-year period to concoct lies and deceptions which resulted in unspeakable psychological, emotional and other abuse.
It was
CBC's Doc Zone
which had referred to some lawyers as being apparent clinical psychopaths who easily can ignore human pain and suffering in their pursuit of fame, money and power.
Peter Tremblay's book might be the best book out there on giving us insights on psychopaths who apparently operate in Ontario's legal profession without any accountability.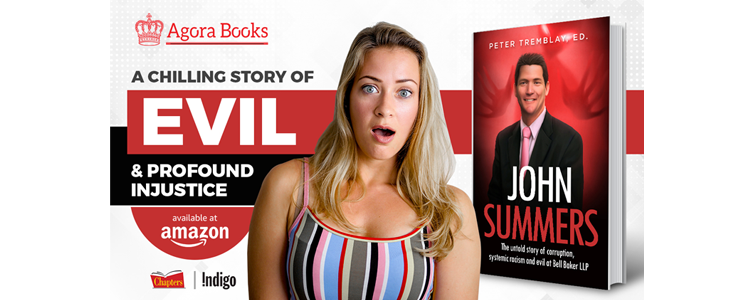 ---