15 tips when buying a mattress

Whether you're moving into a new apartment or still in your old one, the quality of your mattress is essential. But with so many options to choose from, buying the right mattress can be an overwhelming decision. For those who suffer neck or back pain, this is especially true. Making the right or wrong choice can make a huge difference in how you spend the rest of your day after waking up, and since a good mattress isn't cheap, the decision can be stressful.
A general rule of thumb is to replace your mattress every 8-to-10 years, but if you're having trouble enjoying your sleep—and your pillow isn't the culprit—then you can't afford to wait to replace it. But before you splurge on a new mattress, it is important to clearly define what your needs are and the different mattress options available so that you can make an informed choice.
"If you're not comfortable when you first try it, then you probably shouldn't get it, even if you think you might break into it eventually," warns Roger Magowitz, owner of several mattress retail stores, in an interview with the New York Times.
Having a good night's sleep is important to improving your overall health and wellbeing. For this reason, a good mattress is not just a luxury, but a necessity to ensure you get the restful slumber that your body deserves. As important as good sleep is for our minds and bodies, not everyone knows what to look out for when choosing a suitable mattress.
With that in mind, here are a few tips to ensure you get it right.
1. Know your budget
No matter how you view it, buying a new mattress is investing in your sleep, and with hundreds of brands to choose from, settling on a budget can help you narrow down your options.
Once you've decided your budget, you can then find mattresses that provide you value for your money without sacrificing comfort. There are many great brands at Queensway Mattress store where you can shop for the mattress of your choice, whatever your budget may be.
2. Determine your primary sleeping position
Many of us never really take into consideration our sleeping position when buying a mattress, but this is an important factor in determining just how soft or hard your new bed should be.
If you're the type that sleeps on your side, buying a bed with a soft-to-medium firmness will give you the most comfort since it conforms to the curvature of your side and hips without putting too much pressure on your joints. If you're someone who sleeps on either your back or stomach, you'll mostly prefer a mattress with more firmness than those who sleep on their side since you'll need more support for your back and spine.
3. Factor in your body type
After you get a fair idea of what your primary sleeping position is, you'll need to factor in your body weight or BMI when choosing a suitable mattress. Weight distribution plays a very important role in how soft or hard a bed will feel for whoever lies on it.
So, if you weigh above 200 pounds and prefer sleeping on your back or stomach, buying a mattress with medium firmness will do your body a whole lot of good.
4. Know about the different materials
There are different types of mattress material available and it's good to familiarize yourself with them before buying one. There's memory foam, which is suitable for relieving pressure; latex foam, which is quite durable, bouncy, and breathable, and polyfoam, which is light and airy and more breathable than memory foam.
You can also find hybrid foams that combine two mattress materials into one. If you're a traditionalist, you might want to stick with the old standby, spring mattresses that uses coils to give that familiar bouncy and strong feeling. While spring mattresses (including innerspring and pocket coil) have become less popular than foam mattresses, they provide a distinct feel from foam that may be perfect for some sleepers.
5. Get recommendations from your healthcare provider
If you have a health condition, especially back or neck pain, it is good to consult your doctor or therapist before buying a new mattress.
By getting medical advice, you will know what to look out for when choosing a mattress, especially since you'll need one that promotes propper spinal alignment.
6. Test out the mattresses yourself
Ordering online may be convenient, but to get a feel of what you're purchasing, it is best to visit the store yourself and get a real feel for the available options.
Lie down on different mattresses for at least a few minutes each to be sure you are comfortable—physically and economically—before making that purchase.
7. Avoid falling for gimmicks
Many retail stores and salespersons label mattresses with vague claims like "medically-approved" or "orthopaedic." In reality, there isn't a single medical organization or body that officially certifies mattresses to carry these sorts of labels.
This isn't to say mattresses can't be orthopaedic friendly, but there simply is no official or objective agency responsible for verifying these claims.
8. Firm doesn't always mean it's the best
A lot of buyers often look out for firm mattresses when shopping, but according to the National Library of Medicine, the best mattress for people with lower back pain is a mattress with medium firmness.
Regardless, prioritize your own comfort when choosing a mattress; the right level of support and comfort is what feels right to you.
9. Read real customer reviews
Mattress companies and their sales team will of course give their products a lot of hype and put them in a positive light. That's why you need to carry out your own research by seeking out real unbiased reviews from people who have purchased the mattress you're interested in buying
Read all the reviews, whether positive, negative, or neutral. All of them can help you make an informed decision.
10. Seek recommendations online
If you're active on social media, this might be the time to take advantage of the online community. Seek recommendations from family and friends while including details of what your specific needs are.
There's a likelihood that someone might have had the same condition as you do and can provide you with a more specific mattress recommendation.
11. Consider adjustable beds
An adjustable bed might just be what you need if you're more comfortable sitting on a recliner than lying down. This bed option allows you to relieve the pressure on your lower back by slightly elevating your head and knees.
12. Search for stores with a trial period and a return policy
Some mattress stores allow you to return a mattress after a certain period if it doesn't suit your need.
If you're still unsure of whether a certain mattress is right for you or not, it's best to buy from a mattress company that offers a trial period or guarantees free returns.
13. Be sure there's a warranty
Always verify that your mattress has a warranty before proceeding to buy it. This will offer you some form of protection if the mattress breaks or is factory defective.
14. Protect your mattress
Buying a mattress can be an expensive investment and it is necessary to protect it by getting a waterproof mattress protector. Most mattress warranties have a condition that makes them void if the mattress gets stained for any reason. Even if there is some other problem with the mattress, you will not be able to get your money back if there's a stain.
15. Expensive doesn't always translate to high quality
It is often tempting to assume that the more expensive a product is, the better the quality. With mattresses, this concept doesn't always hold true, and you need to ensure that your decision is based on comfort rather than the price tag.
Take time to research the right material and firmness that you need and buy whichever mattress fits your personal preference. The quality of your health—particularly of your spine—and your sleep largely depends on you making the right mattress choice.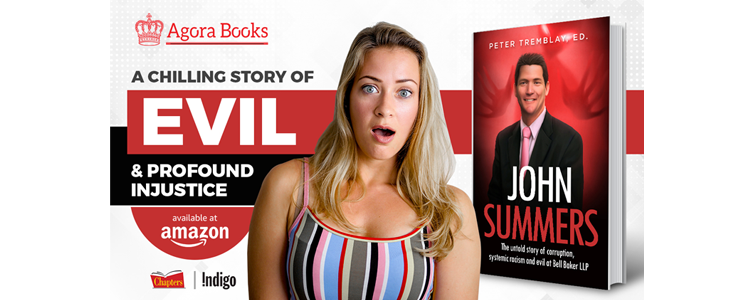 ---