Home Is Where The Art Is: A Bright Future For Artist Meagan Mallough

Toronto serves as muse to a number of celebrated and established artists. And the city's distinctive beauty and culture inspires work from new artists each and every day.
For those living in smaller, surrounding areas, Toronto can seem like a beacon of creative expression and a city of choice for the artistically inclined.
But the realities of living an artist's life in Toronto are not always so inspiring.
Meagan Mallough grew up a couple of hours west of the city, in London, Ontario. And while she long felt a desire to create, she couldn't find the facility or community near home to foster that interest.
All photos courtesy of Joe Yates.
"Growing up, I knew I had an aptitude for painting," recalls Mallough. "But there was certainly no formal training made available to me. It wasn't until university that I saw art as a possible career path."
Mallough was studying psychology at Guelph University. And while she excelled academically, finishing early with a BA, she found her interests piqued more by creative endeavours. A figure life drawing course, and a supportive artistic community helped to cement her intentions.
"I knew that I wanted to pursue painting full-time," says Mallough. "And I figured a move to Toronto would allow me to refine and focus my work, while providing me with a better chance to get my art seen."
What Mallough hadn't fully accounted for was the nearly prohibitive cost of living in Toronto. Tuition at the city's venerable art colleges and programs was priced well out of reach, and jobs in the arts community were few and far between.
"It's a bit of a Catch-22," Mallough explains. "You need the training to learn technique, and you need technique to be seen. And of course, to even think of finding work in the field, you need experience."
To survive, Mallough took on a couple of part-time jobs, outside of the industry. And though she dreamed of finding a studio, or a home in which she could create on her own terms, Toronto's rental market would not oblige. So, Mallough leases a home on George Street with four roommates, carving out a fraction of space to do her painting.
"There are no one-bedroom apartments or artist's lofts for people in my circumstance," says Mallough. "And though I'd love to paint in a studio space with a bunch of artists, networking and generating ideas and themes, I'm making the best of the space I've got."
The space she's got is not short on character. With five bodies in one house, there is a constant energy and an eclectic aesthetic. Companionship and distraction are always available to Mallough, though she's had to be disciplined with her painting schedule, lest she become too distracted.
"It can get noisy in our place," notes Mallough. "But I've never not been able to paint when I want to. My roommates are always around to give feedback, and the spirit in the house really comes through in my art. I'd say the only negative is the constrained working space."
Mallough is set up to work in a small area at the front of the house. She has enough shelving for her books, and adequate wall space to hang current and older pieces. Mallough sets her easel up in front of a big window that looks out over George Street and lets in the requisite sunlight.
"I get a good view of the street," explains Mallough. "And some of the harsher realities of the neighbourhood have informed my work."
The city blocks surrounding Mallough's home are run down and rough, populated with addicts and members of the homeless community. And though Mallough and her roommates have had no negative interaction with their neighbours, it has allowed Mallough to see the other side of consumerism.
"George Street stands in such stark contract to what I typically see in the city," explains Mallough. "It seems to me that there's an over-accumulation of objects in Toronto, and I've noticed how those objects can change people's behaviour and their internal values."
This observation is expressed boldly in much of Mallough's acrylic work. There's a two-dimensional flatness to her canvases that eschews a realist's use of light, value and proportion. By maintaining this surface quality in her paintings, she captures the shallowness of what she sees, and the result is a satirical, disproportional aesthetic, reminiscent of David Hockney.
"I'm not against consumerism," Mallough notes. "But so many of us try to climb the ladder of success through objects. I think it's important to show that there is more to life than 'things'. Art is a great way to show that and to make change."
Mallough also seeks to make change by getting involved with the arts community and championing the work of other new artists. She puts on a number of local art shows throughout the year, thanks in part to the sponsorship of three GTA businesses. Mallough uses the opportunity to exhibit the work of kindred local artists, and the curating of these events brings her as much joy as painting itself.
"Living in Toronto as an emerging artist is a big risk," confesses Mallough. "But there's such possibility for growth here. I've managed to find a nice controlled environment within which to work, and I remain inspired by the city, in spite of the constraints. It's not easy to show your work in Toronto; but the artists I've met and the collective spirit of our community keep me excited for the future."
Meagan Mallough's future is coloured bright, and the small room in which she paints doesn't constrain her talent.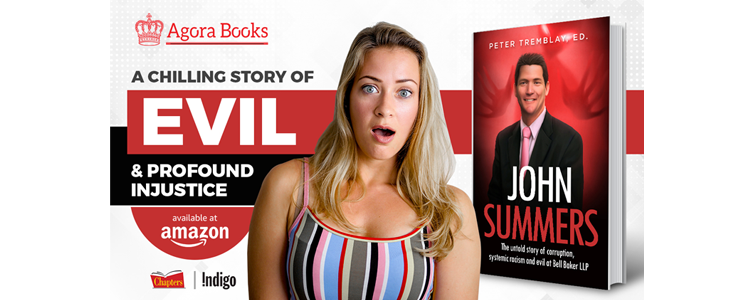 ---