CFL: 11 reasons Commissioner Randy Ambrosie should resign

Last year, the Canadian Football League (CFL) season was forcefully cancelled due to the impact of COVID-19 but a year after, the pressure is mounting on CFL Commissioner Randy Ambrosie to turn the fortunes of the league around.
CFL fans have been very vocal about the lack of communication or decisive plans towards the start of the new 2021 season. In November 2020, the CFL announced the full game schedule for the league in 2021 and reinstated its commitment to sticking to it. However, it's a few weeks to the proposed start of the new season and fans are yet to see any sort of progressive action, asides from the continuous streams of optimism being shown by Ambrosie.
According to reports, the CFL and XFL are reportedly working on an "alignment" but the benefits of this collaboration are still left to be seen. It is quite clear that Commissioner Ambrosie is not the man to lead the CFL back to the top and turnaround its fortunes. Here are some reasons that show Commissioner Ambrosie is quite incompetent and needs to tender an immediate resignation rather than rolling the dice by entering a partnership with the XFL.
1. Lack of adequate senior professional experience in sports operation
Former CFL Commissioner Jerry Orridge was a seasoned senior sports operation professional, unlike Ambrosie. Orridge was appointed the head of business and legal affairs at USA Basketball in 1991, a role that saw him lead the operations of the governing body for the Olympic sport. In 1994, Orridge went on to join Reebok International becoming the sports brand's global sports marketing director.
Orridge management experience didn't end in Reebok as he moved to Warner Bros. Consumer Products as the sports licensing director. All of Orridge experience was crucial in his success during his tenure as CFL commissioner and these are credential that current Commissioner Ambrosie apparently lacks.
2. No prior experience as a successful manager of President of a CFL club
Ambrosie lacks the experience of a successful top personnel at a CFL club, unlike his predecessor Jake Gaudaur. From 1954 up until 1867, Gaudaur was the President of the Hamilton-based CFL team, Tiger-Cats and during his tenure as general manager, his team featured in nine Grey Cups winning four.
As for Ambrosie, he doesn't have the success history in an executive management role at a CFL team—even as a player, he only won one Grey Cup.
3. Lack of board member experience in a large Canadian corporation
The CFL is a very important sports institution and for past commissioners like John Tory, his experience as President and CEO of Rogers media—one of Canada's biggest broadcasting and publishing companies—was very crucial to his success.
Commissioner Ambrosie lacks this level of experience and this has affected his decision-making process.
4. No prior political appointment
Ambrosie has no prior political appointment unlike Tory—who served for four years under Bill Davis from 1981 to 1985 as principal secretary to the premier and associate secretary of the cabinet. He later joined the office of the Canadian Special Envoy on Acid Rain as a special advisor.
Gaining political experience has always been a very important requirement for every CFL commissioner as even Davey was very active in the Canadian government from 1962 up until 1984—serving Prime Ministers and playing a crucial role in Liberal campaigns.
5. Limited legal knowledge or experience
In such a sensitive position, Commissioner Ambrosie lacks the legal knowhow to be at the helm of affairs at the CFL. Unlike former interim CFL Commissioner Jim Lawson—who was a lawyer and partner at Torys LLP and Davies Ward Phillips & Vineberg LLP—Ambrosie's organizational skills in handing legal matter are quite limited.
6. Little or no evidence of successful sports marketing
Former CFL Commissioner Mark Colon had worked as the Head of International Marketing at the NBA and Head of Corporate Development at Major League Baseball before moving to the CFL.
Colon's tenure flourished at this can be attributed partly to his experience as chief executive officer of AudienceView Ticketing—a company that provides ticketing systems and services to sports, entertainment and arts events. For Ambrosie, no history shows his success in sports marketing.
7. Limited background experience in sales and marketing
Ambrosie has a combined sales and marketing experience of four years during his time at AGF Management Limited but this is quite limited in comparison to former CFL Commissioner Keith Davey who garnered over 10 years of sales experience at CKFH—one of the earliest Toronto-based radio station.
8. Lack of high-level financial management skills or experience
Since the start of the COVID-19 pandemic, the CFL has suffered financial losses that have left Ambrosie quite distraught and clueless on how to fix things. His lack of financial management experiences like his predecessors and the blind support he is receiving from certain sports journalists is compounding the financial woe of the CFL.
9. Poor leadership skills
The pandemic has proven just how poor Ambrosie's leadership skills are. Due to his lack of experience, he has been unable to steer the CFL out of the murky waters that it currently finds itself, despite other professional leagues finding ways to thrive.
10. Near catastrophic strategies
Commissioner Ambrosie was part of the CFLPA board that sought to expand the CFL into the United States in a bid to gain more audience and ultimately, generate more revenue. It is no news that that plan failed woefully and almost led to the downfall of the CFL.
11. The doomed collaboration with XFL
The mere fact that Ambrosie has continued to entertain and even confirm the rumoured partnership with the XFL is enough reason to call for his resignation.
The XFL is an inferior and shallow league run by incompetent leaders and any form of association with it desecrates the national pride, history and tradition of the CFL.
Canadian football fans across the country deserve a more competent CFL Commissioner with the experience to consolidate, expand and promote the rich history and tradition of the game. At the moment, there seems to be very limited room for growth with Ambrosie still at the helm of affairs.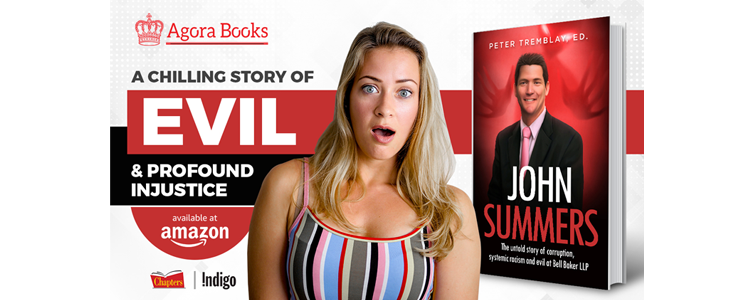 ---