CFL: 8 reasons Randy Ambrosie needs to resign as Commissioner - Stop the Shitshow!

This time CFL Commissioner Randy Ambrosie has gone too far with the prevailing media publicized talks of so-called "alignment" between the CFL and XFL. Here are eight reasons why the best thing that Mr. Ambrosie could do to save football in Canada and rejuvenate the CFL is not his sought alignment with the XFL but his immediate resignation as Commissioner -

1 - Did Mr. Ambrosie professionally occupy a senior professional role in a sports operation like his immediate predecessor Commissioner Jerry Orridge?
In 1991, Mr Orridge became head of business and legal affairs at USA Basketball, the governing body for the Olympic sport, and in 1994, he joined Reebok International. In the mid to late 1990s, he became global sports marketing director for Reebok International, and was sports licensing director for Warner Bros. Consumer Products.
The apparent answer is NO! Mr Ambrosie appears to lack such experience.

2 - Did Mr. Ambrosie obtain experience as the successful General Manager or the President of a CFL club like Jake Gaudaur?

The answer is NO! Ambrosie does not appear to have any such General Manager or executive management experience of a CFL team and seems to only have had one Grey Cup win to his belt as a player.

3 - Did Ambrosie serve as a board member of a successful Canadian corporation like John Tory who had also served as Commissioner?

From 1995 to 1999, John Tory returned to Rogers Communications, but this time as president and CEO of Rogers Media which had become one of Canada's largest publishing and broadcasting companies.

4 - Is Mr. Ambrosie a successful former Canadian politician or manager of a national political organization like former CFL Commissioners John Tory or Keith Davey?

From 1981 to 1985, Mr. Tory served in the office of the premier of Ontario, Bill Davis, as principal secretary to the premier and associate secretary of the cabinet. After Davis retired as premier in 1985, Tory joined the office of the Canadian Special Envoy on Acid Rain, as special advisor.
Wikipedia elaborates that Davey directed the Liberal campaigns in 1962, 1963 and 1965. Commuting regularly between homes in Ottawa and Toronto, Davey played important roles in every federal Liberal campaign up to and including 1984, serving Prime Ministers Lester Pearson, Pierre Trudeau, and John Turner.
5 - Did Mr. Ambrosie develop organizational skills after having been a lawyer like former interim CFL Commissioner Jim Lawson?

A lawyer by profession, Mr. Lawson has been a partner at Torys LLP and Davies Ward Phillips & Vineberg LLP.

The answer is NO!
6 - Did Ambrosie become CFL Commissioner after having had a successful tenure in sports marketing like Mark Cohon?

Wikipedia
elaborates that before Cohon became CFL Commissioner, he worked at the NBA as head of international marketing and Major League Baseball International as head of corporate development, before becoming President and chief executive officer of
AudienceView Ticketing
, a company which sells ticketing systems and services to sports, arts and entertainment events.
The answer in NO!
7 - Surely, Ambrosie must have an extensive background in marketing and sales which is a critical skill for a Commissioner when seeking to market a professional league like the CFL?

Former CFL Commissioner Keith Davey had been sales manager for
CKFH
, a Toronto radio station, from 1949 to 1960 before he became linchpin organizer for the Liberal Party.
The answer is somewhat limited.

Wikipedia documents that in May 2004, Mr. Ambrosie joined AGF Management Ltd. as their head of sales and marketing. In June 2006, Ambrosie was appointed president of AGF Funds but due to another managerial change in 2008, Ambrosie left the firm. That's just four years with this company.
8 - Was Mr. Ambrosie a successful entrepreneur who demonstrated a tremendous degree of financial success running various businesses in the financial services or other sectors like former CFL Commissioner Ted Workman?
Wikipedia elaborates that former CFL Commissioner Ted Workman worked as a manager selection and asset allocation advisor for large institutional investors, including pension funds, university endowments, cooperatives, and retirement funds. He is the founder and developer of Performex, a proprietary investment analytical system.

The answer appears to be NO!

It is apparent that Mr Ambrosie is totally over his head. Most of the time, he looks like a
deer caught in the headlights
since the pandemic began and you can easily see why from his publicized résumé. He simply lacks the experience of his predecessors and all so-called professional sports journalists who ignore this fact in their coverage of CFL woes during the pandemic
are complicit.
Randy Ambrosie has failed the CFL on leadership during the pandemic because he simply lacks the breadth of experience of other such Commissioners of the CFL before him, and all of his counterparts in professional leagues that have been able to persevere during the pandemic.

Simply put, Mr. Ambrosie reminds me of the literary folktale "
The Emperor's New Clothes
". Arguably, Mr Ambrosie as CFL Commissioner is like giving someone who usually rides tricycles the job to be a pilot of an aeroplane.
The Canadian Football League (CFL) is more than "guys getting paid to play football along with their owners''. The CFL and the Grey Cup bring together a passionate clash between east and west which is at the heart of our national psyche as Canadians and now it is apparent that Randy Ambrosie is on the verge of surrendering our national psyche to an upstart league run by red necks and Hollywood rabble rousers as a result of his apparent incompetence or complicity in a "North American Union" (NAU) agenda.
The Grey Cup has been and is a celebration of who we are as Canadians and the CFL is completely different than all the North American professional sports entities out there which lack the soul of the CFL. The CFL celebrates the very communities that it has grown to represent.

Indeed, the CFL is older than Canada itself and the Grey Cup has been a national celebration which brings together East and West above and beyond politics for generations and now that idiot wants to sell-out our national treasure to an upstart sports league founded by rednecks which has been the butt of jokes by fans of the National Football League (NFL) in the United States?
These Canadian sports journalists who are apparently salivating at "The Rock" like school girls screaming at a boys band have absolutely no national pride in the traditions of our national game, and have allowed an arguably incompetent Commissioner to take OUR game to the brink of assimilation to the underbelly of Americana that XFL gimmickry represents.

XFL is a shallow league; run by shallow people without the traditions of the CFL. The "reincarnated" XFL hasn't even played a game yet! But, alas, Ambrosie can't run a league like the CFL and now seems to want "The Rock" to run it for him? What an outrage!

Remember that dumb-ass expansion in the United States which had almost destroyed the CFL?
Guess who was a part of that?
If you guessed Mr. Ambrosie, then you're right! Ambrosie was also part of the CFLPA board that oversaw the CFL's
expansion into the United States
.
Canadian football fans who love our national game need to put a stop to Randy Ambrosie's shitshow and collectively demand his resignation in favour of a far more potentially competent CFL Commissioner.
A competent CFL Commissioner during Spring 2020 would have been able to play football just like the NFL and would have been able to do it at a time when there was a critical demand for live sports. This would have been possible by coordinating all Canadian lineups to fill-in for American players who were not able to cross the border -- a difficult but not impossible task for a Commissioner with far greater professional experiences and creative talents.

The fact that the NFL, MLB, NHL and NBA did not need to totally cancel their seasons boils down to the apparent lack of competence the current presiding Commissioner of the CFL.
We need a Commissioner who is going to consolidate, expand and celebrate OUR GAME and not destroy and assimilate it because he lacks the experience and vision to be the Commissioner of the CFL.
The amount of Canadians who would make a far better Commissioner of the CFL would probably more than fill-up respective football stadiums in each Canadian city. Ambrosie, do the CFL a favour and please resign if you have any respect for OUR GAME!

Reference: Wikpedia.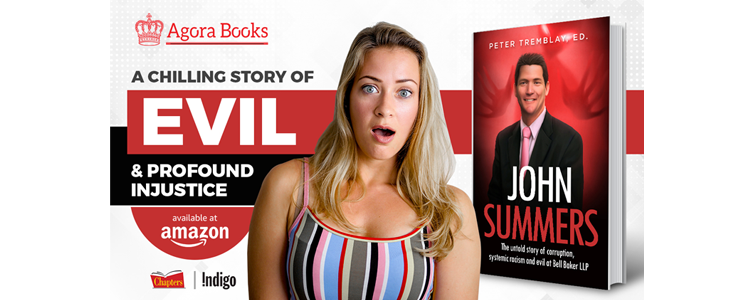 ---