6 Alternate Things To See and Do In Toronto
The travel guides will tell you to visit Ripley's Aquarium, the Royal Ontario Museum and Second City Toronto, and for good reason, but if you've visited the city before and enjoyed some of its must-see landmarks, this guide will give you a quick alternate guide to get the best out of your trip to this magnificent Canadian city.
Food & Drink in the Distillery District
A distinctive area of Toronto, the Distillery District, a 13-acre stretch of Victorian-era buildings that gets its name because it was once home to the largest distillery in the world is a great place to shop in boutique outlets, enjoy fine food, check out the chocolate factory and, of course, have a drink or two. History and contemporary living come colliding together in this picturesque part of town.
Harbourfront Cruise
Lots of guides will tell you what to see in the city but how about experiencing the grandeur of Toronto's skyline with a sunset cruise. There are lots of operators offering a range of cruises such as daytime boat rides with stops at key sights to evening and night time excursions with dinner and wine.
Casino Fun
An online casino could be worth the visit, especially given the special offers available for new players, to prepare you for Casino Woodbine at 555 Rexdale Boulevard which offers a range of live table games such as blackjack, baccarat, poker and roulette and an assortment of slot machines including a popular Game of Thrones-themed game.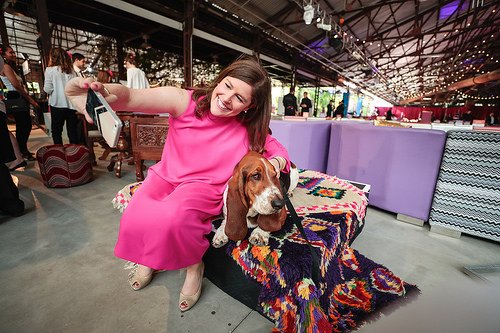 Retail & Leisure at Evergreen Brick Works
This isn't the first place tourists visit when in Toronto but the Evergreen Brick Works was voted in the world's top 10 geotourism destinations by National Geographic and in the top 30 things to do in the city by TripSavvy.com. It boasts a farmers' market, children's garden, skating rink, family events, nature trails, the Evergreen Garden Market, workshops and much more.
Live Music at the Horseshoe Tavern
This much-loved venue has played host to a surprising number of legendary bands such as The Rolling Stones, Arcade Fire and Wilco. For live music, there's no better place than the Horseshoe Tavern thanks to its sense of history (having been open since 1947) and the fact there's always something going on.
History & Shopping in Yorkville
You might need a little extra disposable income when visiting Yorkville as it's home to some of Toronto's most expensive retail outlets located on Mink Mile, a section of Bloor Street. But it's not all about spending money here as this is the area once considered the counterculture capital of the city which saw the likes of Neil Young and Joni Mitchell beginning their careers. Shops, bistros and bars complement the history and expensive designer shops in Yorkville which you'll find north of Downtown.
So there you have it - six alternate things to see and do in Toronto. The city's most popular experiences such as Ripley's Aquarium (with its wonderful celebration of sea life thanks to over 16,000 underwater creatures calling it home) and the largest museum in Canada, the Royal Ontario (with its diverse galleries and collection of over six million items), are also its busiest. If you fancy a change or to try something new or a bit different, our guide will open your eyes to the Toronto many tourists won't ever see.
---